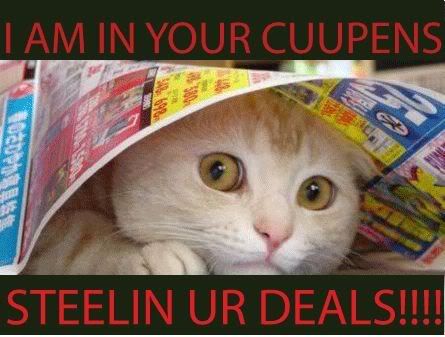 over on our other blog today is the moms post inquiring about couponing.
she asked us cats to lead you to that link
HERE
because she is too
lazy
, whoops we meant she doesn't like to cross post.
any suggestions, she asks to please share your knowledge with us .
psst: we thought she was trying to find some hobby and that means
less
US
time but she explained it would mean more
Stinky goodness and treats.
something about a savings and a piggy? we don't get it.