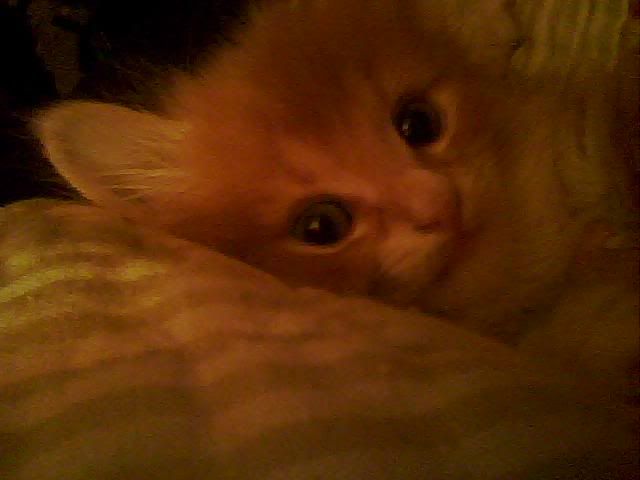 tribute; wordless wed. photo
Junior had a litter of six kittens earlier this year.
Butterball went to rainbow bridge at 7 weeks of age. She was this tiny authentic angel radiating life, spunk and beautiful full fluffy ginger-white fur. She had a wobble as she walked and she loved to cuddle up to me on the blanket, any blanket.
Then one night she started going downhill fast. Why!
I comforted her as she passed on. She struggled.
Neither she , nor I, understood. To see such a life be born and then to sit helplessly as its life is taken. Many cat lovers have blogs I have come to find. Some posts have mentioned RB and it moved me to honor Butterball on this day; although she lives in my heart daily. May her photo also remind us of all the other kittens who have passed on suddenly; also sometimes known as fading kitten syndrome.
My perfect little one, xoxo mommy.